Easter weekend. And that means...

.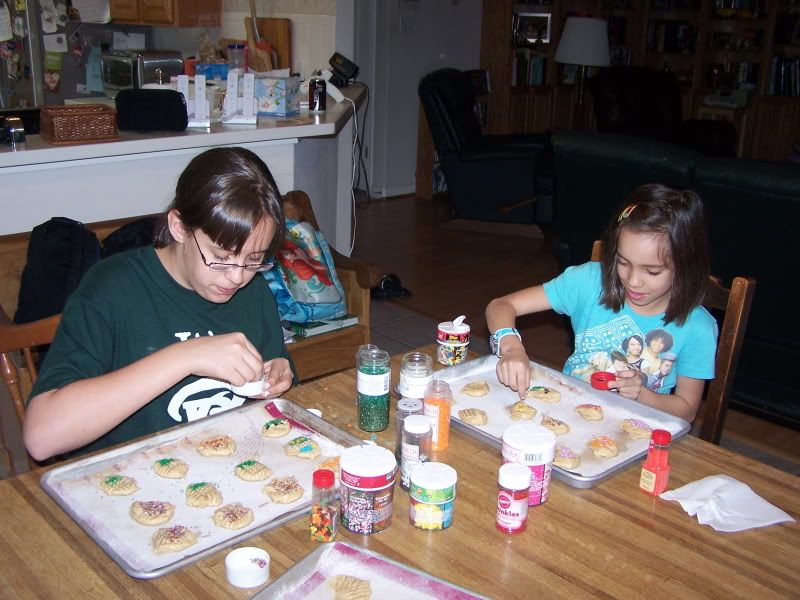 Lots and lots of cookies on Friday, with an assortment of sprinkles which - for some reason - included Batman and Sponge Bob. Had to finish the cookies before Saturday because Saturday means....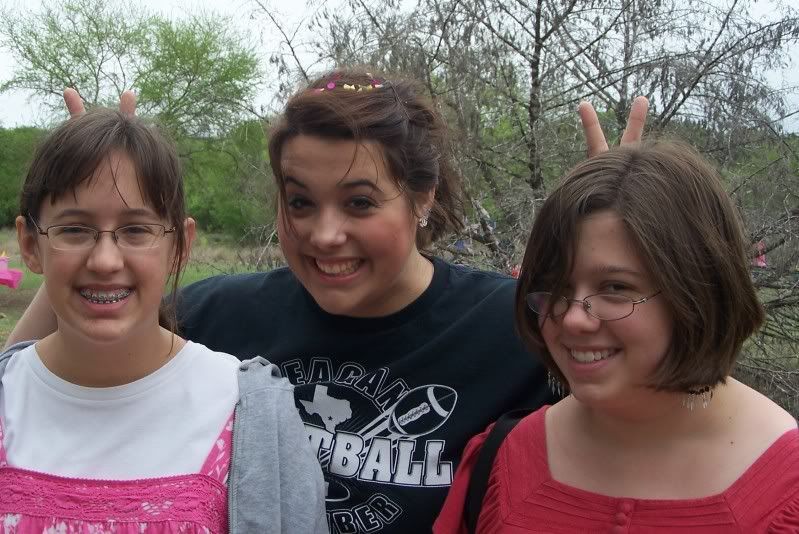 The church
Easter Egg hunt, with three goofy, bunny-eared hiders. While they were hiding plastic eggs (to be counted and redeemed for candy post-hunt), the little kids were busy which means....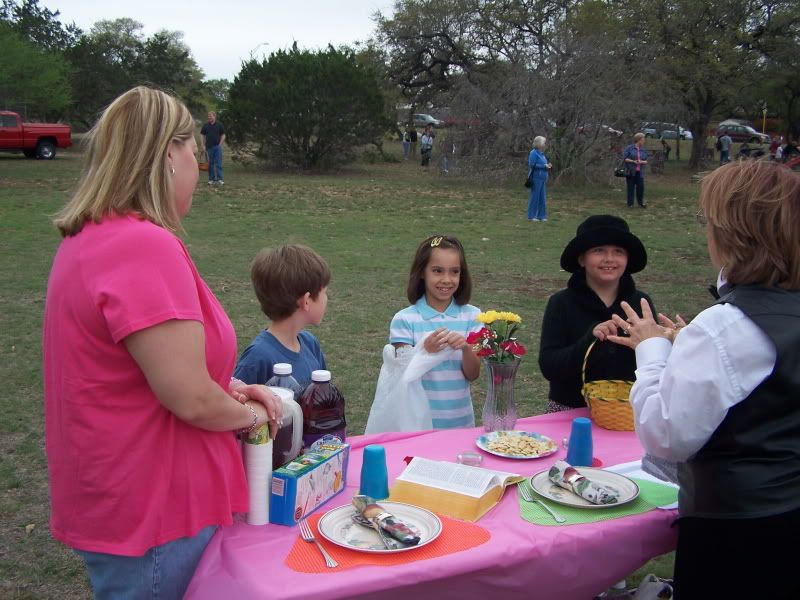 Learning about Jesus' last days, including the Last Supper and after which means...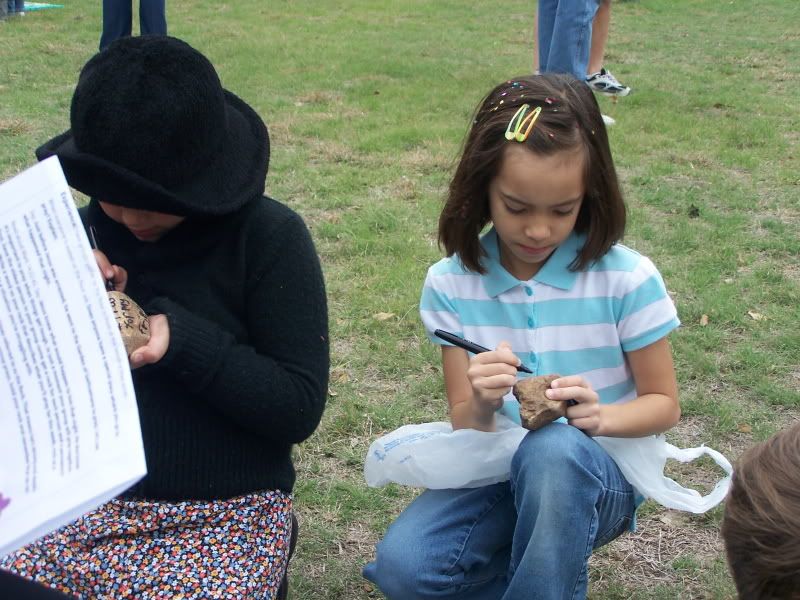 Praying the garden of Gethsemane, and writing the name of someone you pray for on a rock.
After several serious lessons are reviewed, it's time for a little fun and that means....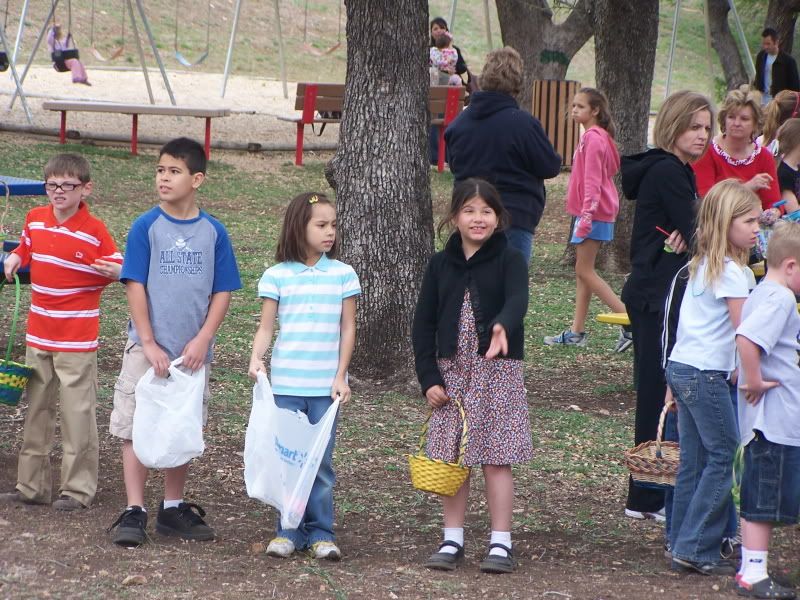 Lining up for the egg hunt. Julia has a basket but chose a plastic grocery bag because it's less likely to spill. Get ready...get set....and that means...

Go! Julia found a wooden egg, too, which got her a special Easter game as a surprise. And now it's almost time to leave, and that means....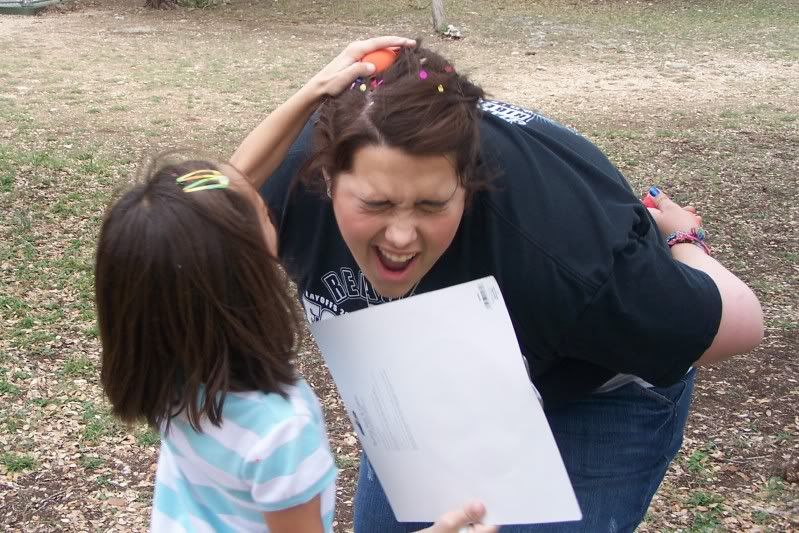 A little parting gift for a big sister. "Rachel - I need to show you something." Rachel fell for it - and got a headfulla cascarones for her naievte.



So Saturday is almost over. And that means it's time for Sunday.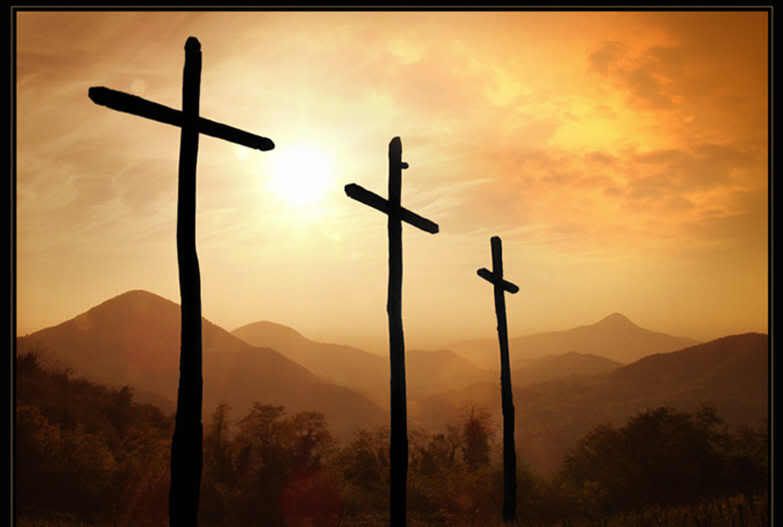 Please, Lord, do not ever let me forget the cross and the empty grave amidst all the fun and frolic.

Because that's what Easter really means.