We've just returned from the second grade school play, which was preceded by a mercifully brief PTA meeting (I had to gouge Keith when - as the meeting began - he softly groaned, "Make it stop. Make it stop.")
Julia was "Speaking Bug #12," a little lady bug. Seldom have I seen a insect portrayed to such depth.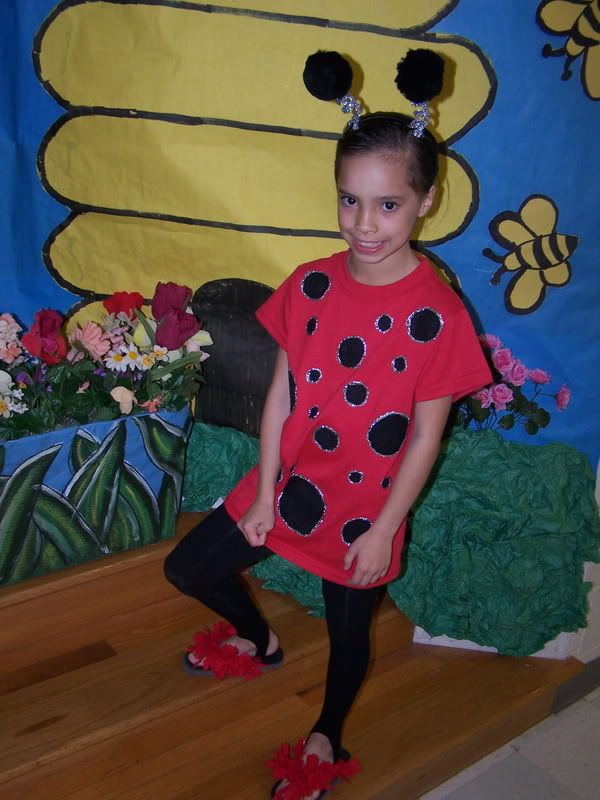 Fashion by Rachel: Antennas a la headband, glitter sticks and pom-pons. Red shirt with glitter-trimmed black circles. Black tights. Black flip-flops with red cloth fuzzed tie-ons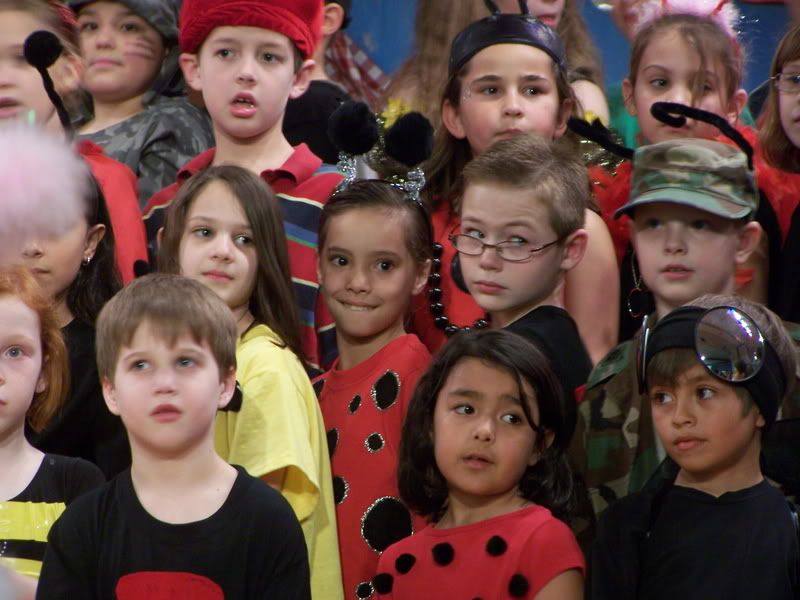 Army ants, bumble bees, love bugs, flies, moths, butterflies, even a louse, stink bug and maggot. But absolutely none cuter than our little lady bug.
For those who don't speak Lips2Microphone: "Before we go, I think it's time to get some free advice. The lady bugs are so refined, they know how to act nice."
My hands are sore from clapping. My left eye has a bit of a twitch from camera-squinting. I'm behind on laundry, the dishwasher needs to be unloaded and the breakfast table needs to be set.
But nothing is bugging me tonight.
That position in the family has been taken.