We have a treasure hunt at home for Valentine's Day. I'm not sure exactly how that tradition started, but it's set in stone now. This year, Cupid had a PS3 World Tour set waiting at the end of the trail of clues. Rachel was out of town, and Hannah's still half-sick from rounds of viruses assailing us. (Our entire house needs to be boiled in Lysol.)
Lois and her faithful sidekick promptly claimed World Tour as their own, with Lois invoking Sibling Seniority to be drummer.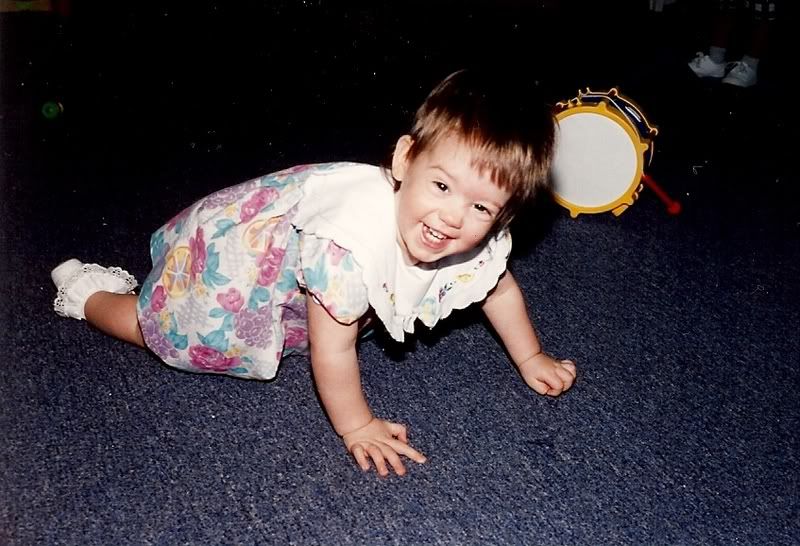 Never far from the toy drum in the church nursery (1995)....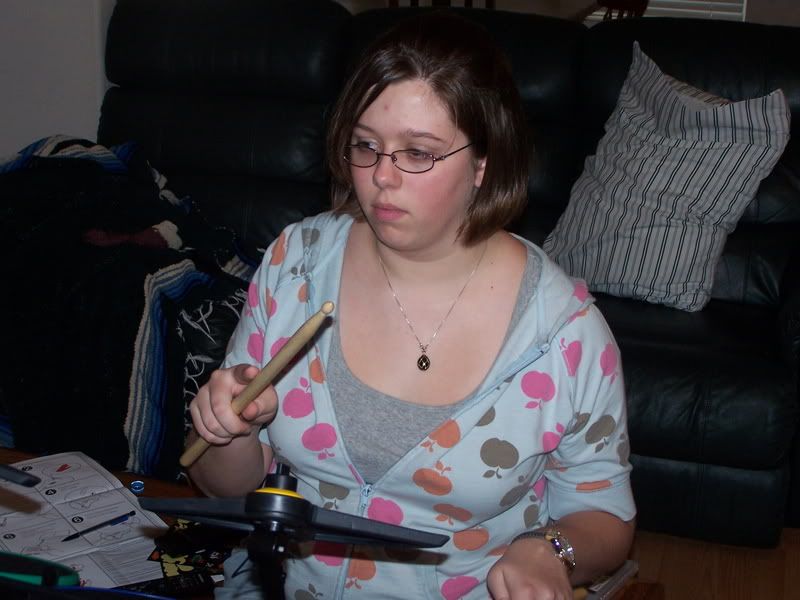 ...and now addicted to PS3 Rock Band. Ringo Starr and Alex Van Halen have nothing on her.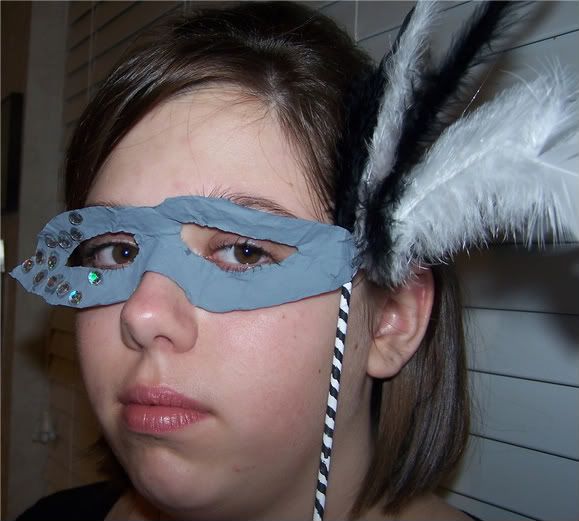 Though somehow, this papier mache mask she made for a school project this week reminds me more of Boy George.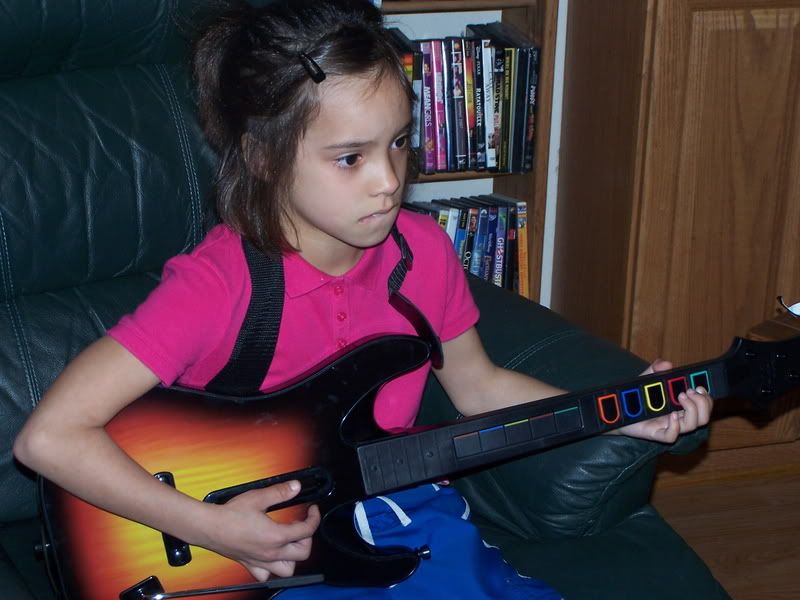 Expert Guitar Hero accompanist. Notice the look of total concentration. The girl is serious about her Nirvana.
Keith and I chuckle because many of their favorite songs were our favorites decades ago. When we sing along, they're horrified.
And the beat goes on....