Lois offered to help at Julia's "High School Musical" birthday party with the neighbor kids on Friday night and I said, "Oh, no, Lois - go to the dance with Jamie. It's okay. Rachel and I can handle it."
Then Rachel called. She was needed at her co-op teacher's house Friday night for some DECA work. So that left me with bingo, balloons and buttercream frosting for eight. Especially after Keith announced he had to work outside. Right now.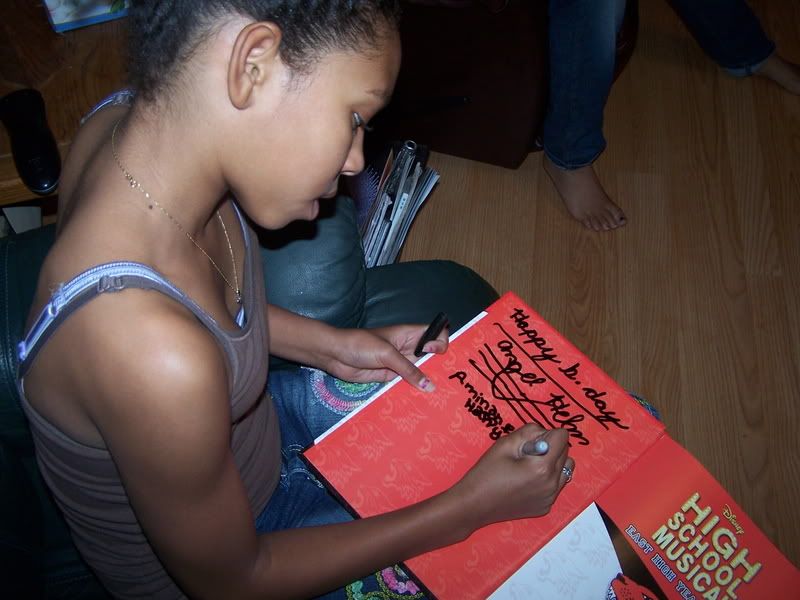 Much sneaking around and "shhh'ing" while everyone surreptitiously signed the High School Musiscal "Yearbook" that Hannah gave Julia.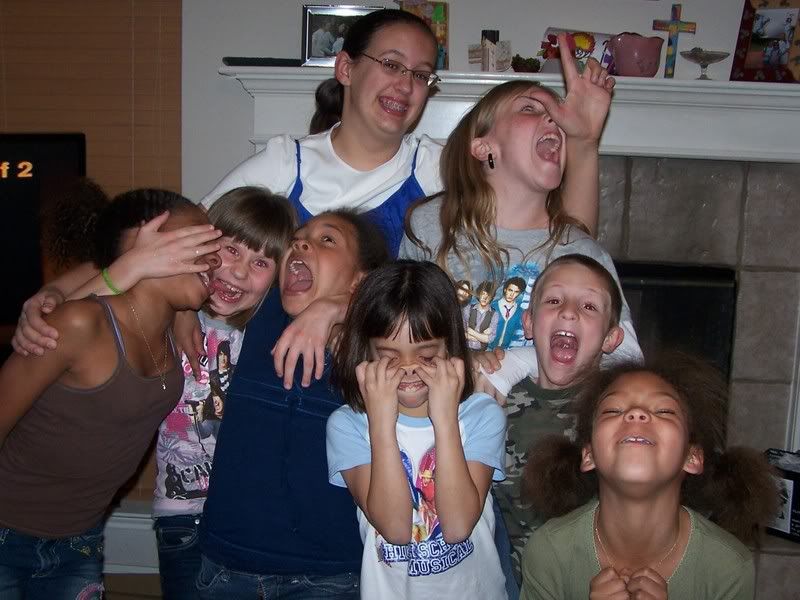 The kids belted out the lyrics to "We're All In This Together." Very. Loudly. Parker (the only boy) and Toni (front right) are Julia's very best friends. Parker is Julia's nemesis in the Star Wars sword battles in the cul-de-sac. In fact.....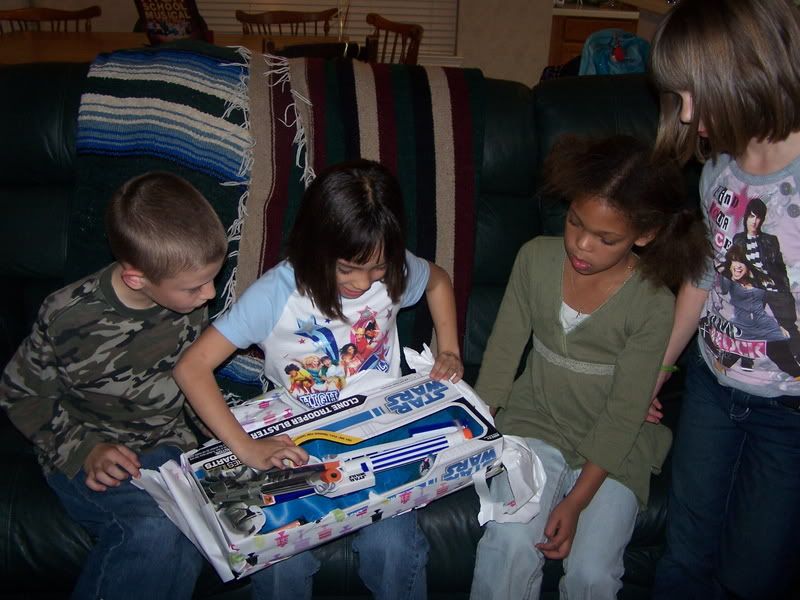 ...Look! Oh, wow! It's a second - and different - Star Wars sword! Who would have believed there are two models?!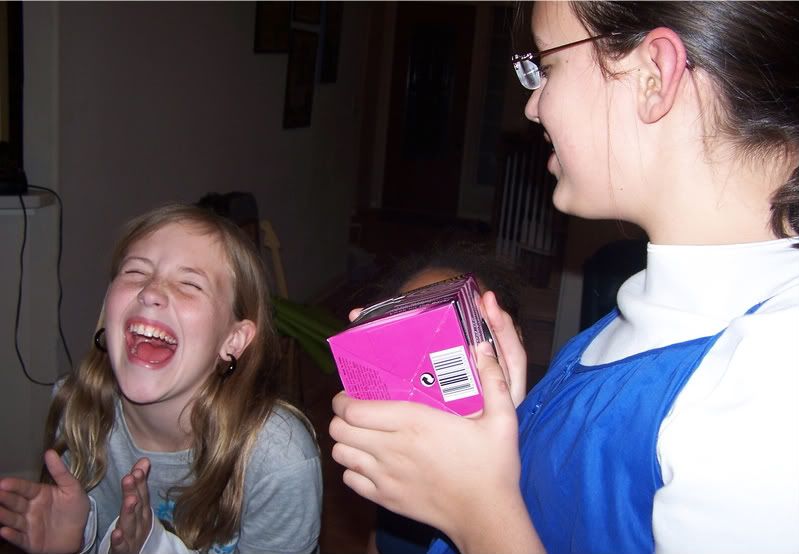 Crazy 8 Ball....another great gift especially if you ask it, "Will Julia marry Parker?"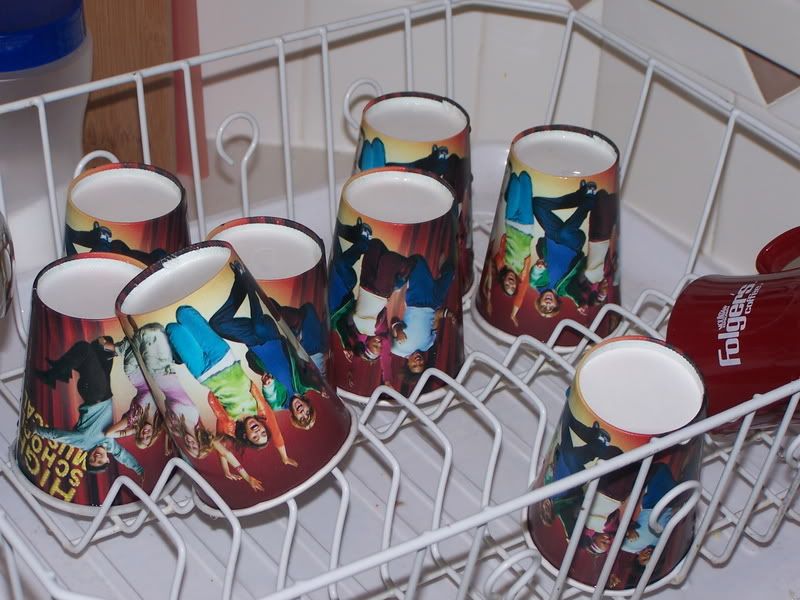 I forgot to buy two sets of eight paper cups - one set to fill with soda and accompany pizza, and the other (later) for cake. So while the kids were upstairs pounding out Guitar Hero, I hurried rinsed, dried and re-stacked the only eight themed cups we had. When Rachel saw this picture, she pronounced me "totally ghetto."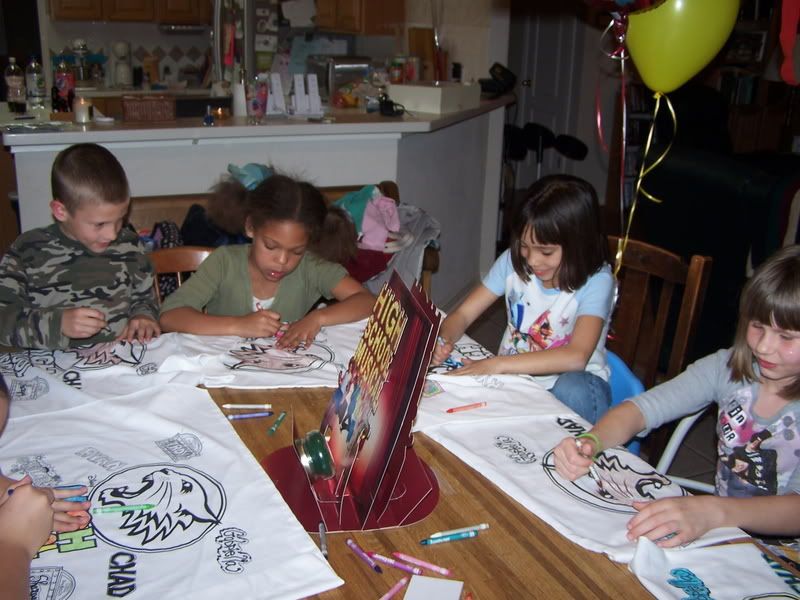 Coloring High School Musical pillowcases to take home - big fun! I was frantically sprinting to the utility room between activities to practice my mad ironing skills setting the designs.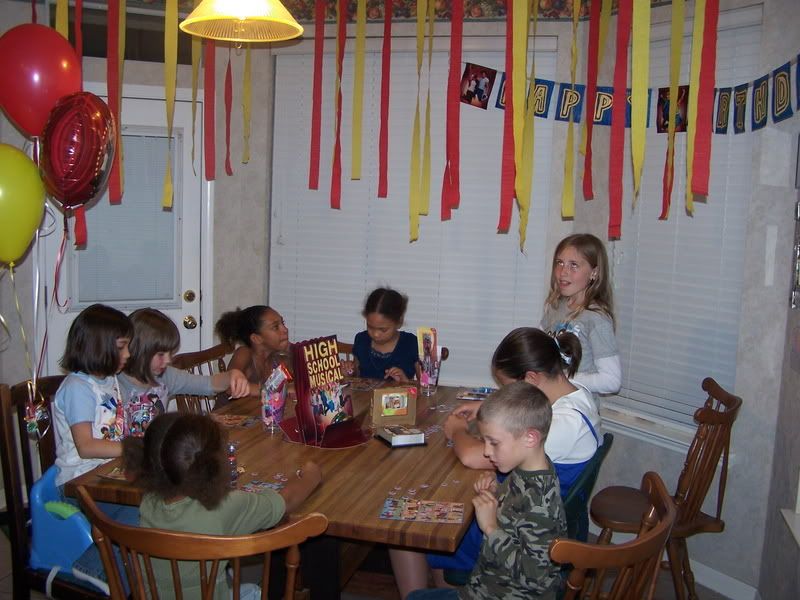 High School Musical bingo with fabulous prizes, thanks to the Target Dollar Spot. There's nothing much more fun for me than an hour alone in Target, just hitting the clearance caps. Kudos to Rachel and Hannah for decorations, as those top the list of the many things at which I fail.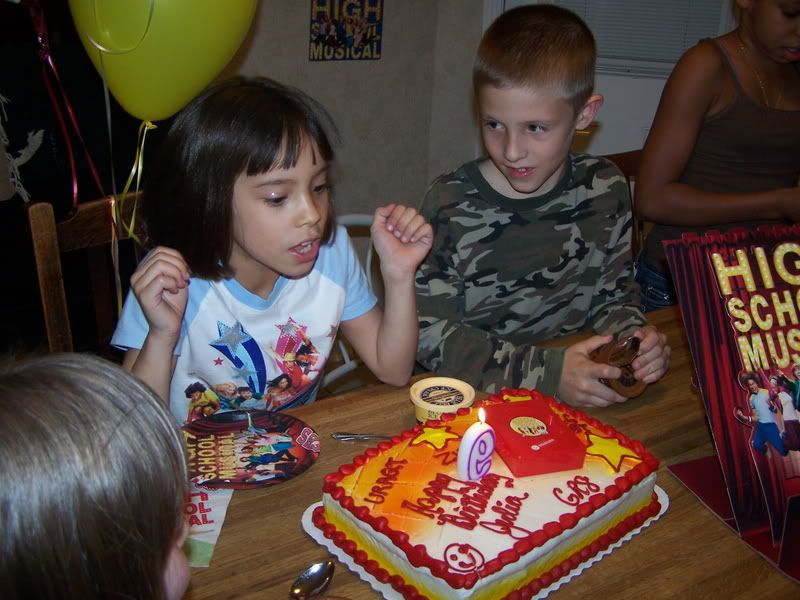 The ever-so-classic High School Musical locker cake. Make a wish, Julia!
Hard to believe my baby is nine years old. I've been debating dragging out the rule imposed on her sisters back in the day - "You get a birthday party every other year." But I dunno We have six lost birthdays with her, and it make me sad to think of no presents, no cake, no spanking, no "I'm so glad you were born" teasing and laughter for those first six years.
So - what the heck - I imagine we'll have a party again next year. After all:
Together, together, together everyone
Together, together, come on let's have some fun
Together, were there for each other every time
Together together come on lets do this right