My brilliant niece Sarah, her husband Joe and their two kiddos visited from Houston this weekend. Laura (5) and Julia (8) are close to the same size and behave like typical cousins - best friends one minute, arch rivals the next.


Beats a slimy bar of Ivory, doesn't it?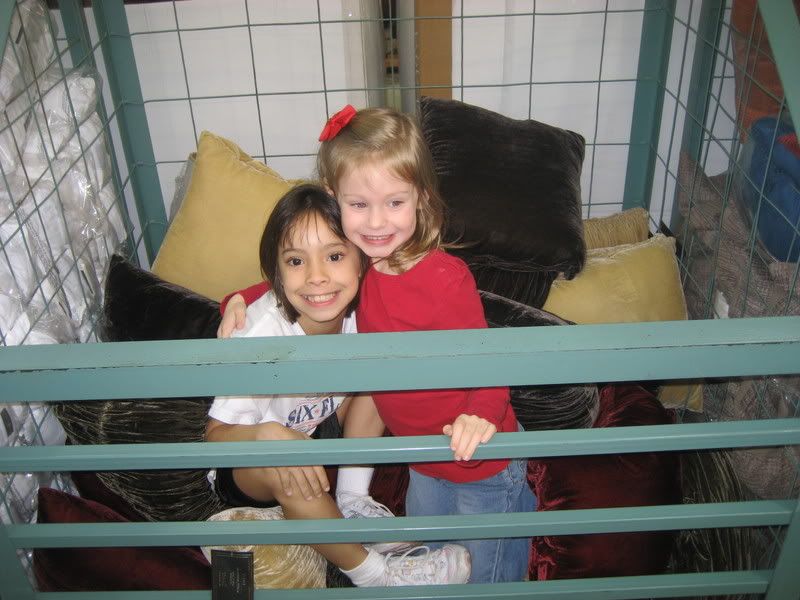 Rachel tossed them into the pillow bin at Costco. I'm sure the store personnel were appreciative.
Laura attached herself to Hannah, to the point of allowing Hannah to feed her, carry her, cuddle her in a blanket, etc. Julia snorted and rolled her eyes at every display of their mutual affection.
Their McDonalds Happy Meal toy dogs came pre-named "Juliette," which prompted Laura to counter, "Well, I'm naming mine Lauraette."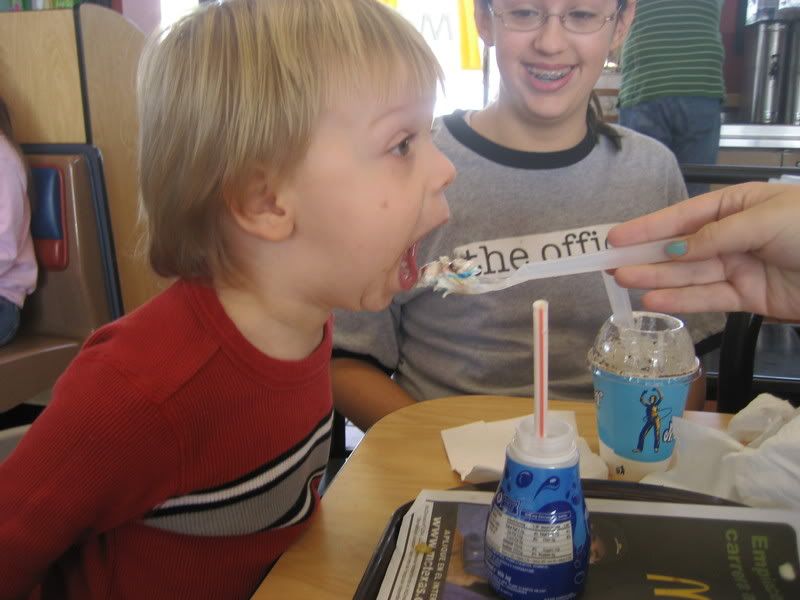 James - almost two - uses two words constantly - "Snack" and "Ball." A perfect world would have ball-shaped snacks.

Or snack-flavored balls.




Julia will - from time to time - ask about people she sees in photographs around the house. I will explain, "That's my mother" or "That's my brother" - people that will never be her grandmother, or her uncle. And I wonder - as she matures - how will I tell her stories about objects from obscure people with whom she does not share a genetic history? Will I point to the three scarred, charred china plates in the corner cabinet and say, "Those were pulled from the burned home of my father's grandparents?" Or will I say - as I do to Rachel, Lois and Hannah - "Those were pulled from the burned home of your great-great grandparents?"

Her family now is the people she knows - us, Keith's parents and brothers, my sister's family including Sarah's kiddos. Not names on a tree, but people she can talk to and touch. As she said tonight in her prayers, "I love all my family, even my cousins."

Family is in genetics for sure. Julia had a "first mother," and there is simply no denying that. Nor would I want to.

But family is also in other places.

Like the behind the suds in the tub. And in the pillow bin at Costco.