When last we left "A Man and His Pond," Keith was introducing his koi to their new, watery home.

He's made major progress since March, including replacing the back fence, which looked like this yesterday (yawn):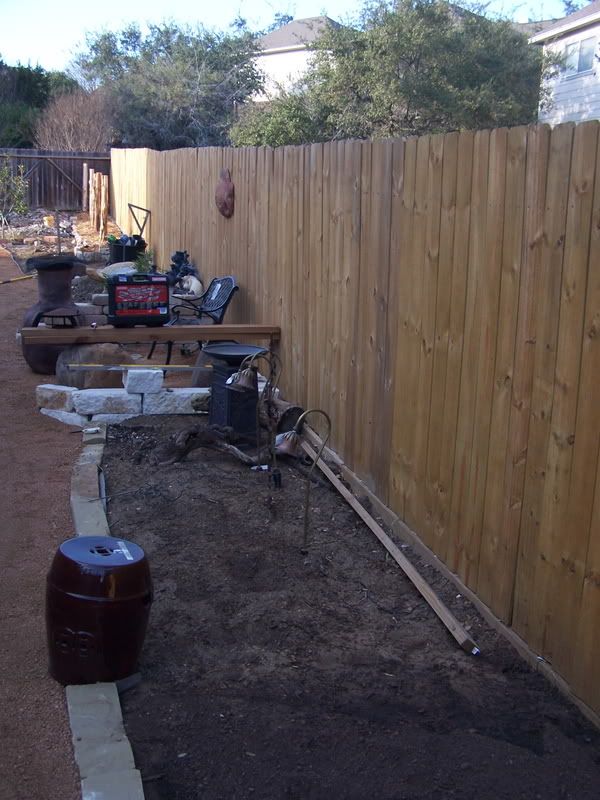 Boring!



But now today - wow! Finally! These whimsical terracotta creatures have been buried in blankets in our cedar chest for four years.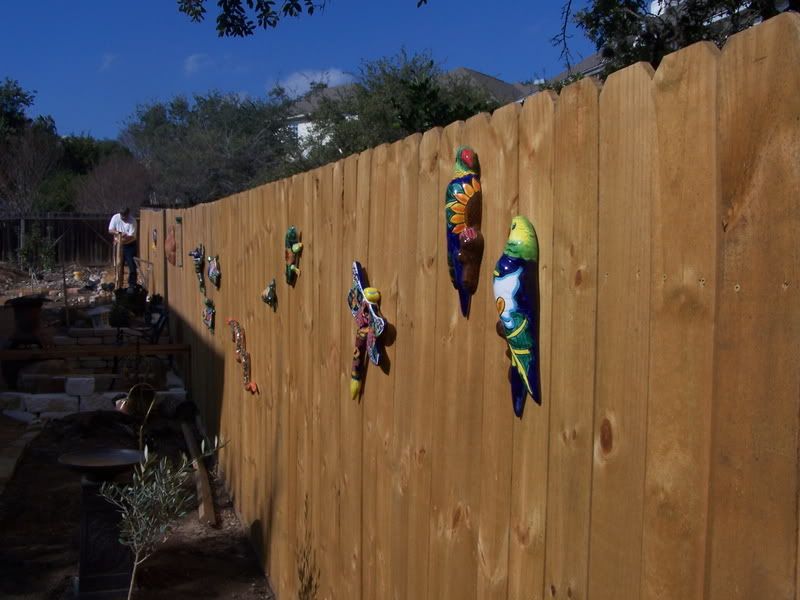 Parrots, frogs, lizards, a dragonfly, a moon and sun - and a huge snake that I personally carried across the border at Laredo, when it was still safe to go there
.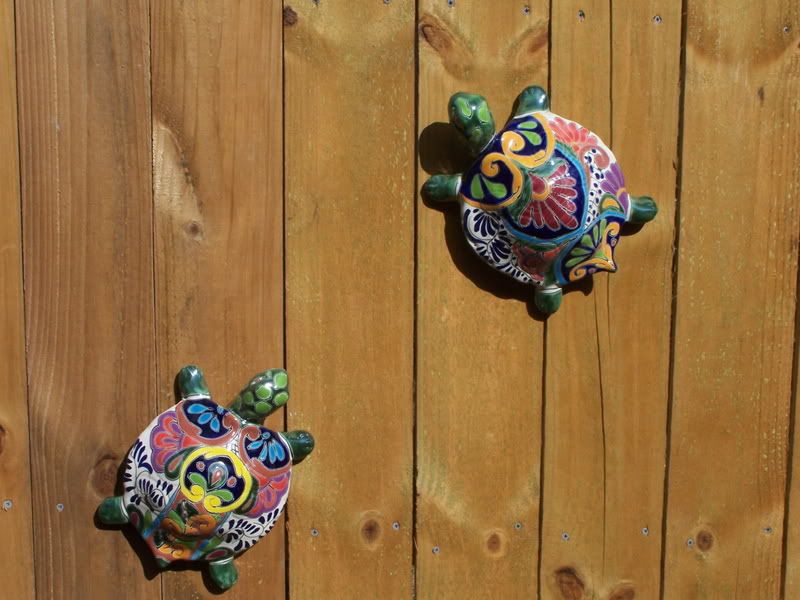 My favorites - the turtles. But watch the video. You'll see we both have a thing for turtles.