We're skipping church this morning. Everyone is either going out of town (Keith and Hannah), or too tired (the rest of us.) What better way to acknowledge my sin than by blogging about our boo-tiful day yesterday?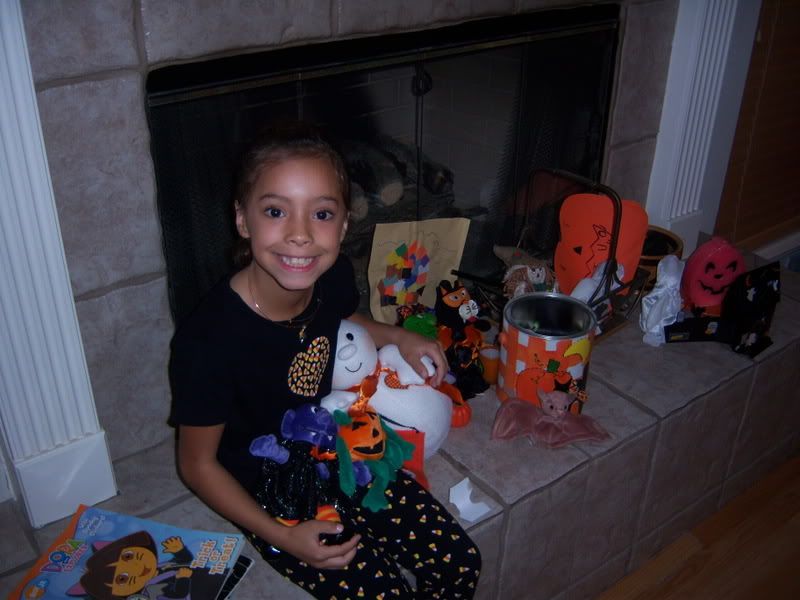 I've always admired folks who decorate beautifully. People like my sister can take knotted string, an apple core, broken spaghetti and crusty spray paint and create a stunning centerpiece in 10 minutes. I am not one of those people. I keep Rubbermaid boxes jammed under the stairs and spread the contents around the fireplace. The orange-topped boxes contain memories of Halloweens past - kids' crafts, Beanie Babies, stuffed animals and a few books. This is Julia's third Halloween home, and she was thrilled to discovered I'd kept some of her kindergarten and first grade crafts to display.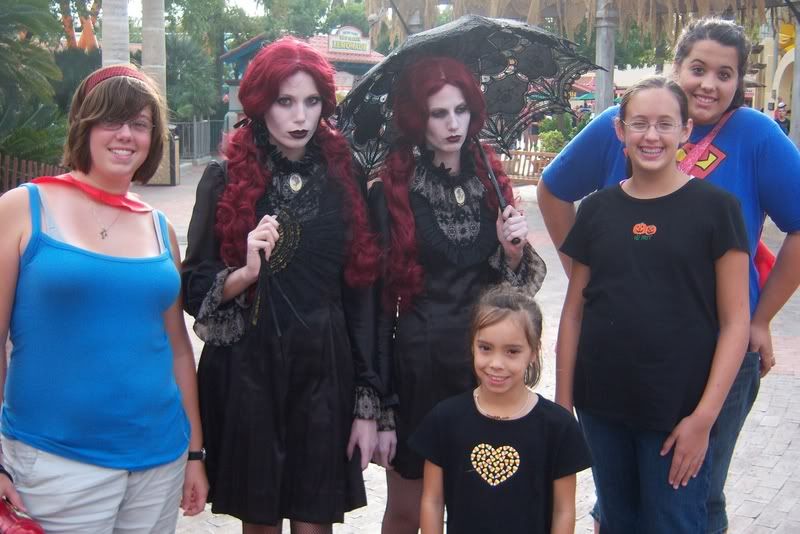 We headed to Fiesta Texas for
Fright Fest, and opened the gates at noon. Didn't leave until 9 p.m., which is why everyone is overtired today. Of all the characters roaming, I liked these ghastly twins the most. They never smiled. I took their stony countenance as a challenge, - kind of like the visitors who taunt the guards at Buckingham Palace, hoping to crack a smile. Nope. Shortly before we left, a ghoulish "convict" screamed and chased Rachel at least 100 yards through the Old West area. Her Superman cape was flying - her mouth was hanging open screaming back - her feet were flying, all while clutching the pumpkin she'd painted hours earlier. I have not laughed so hard in months. I hurt, I laughed so hard. People applauded, and I heard, "Man, that belongs on You Tube!"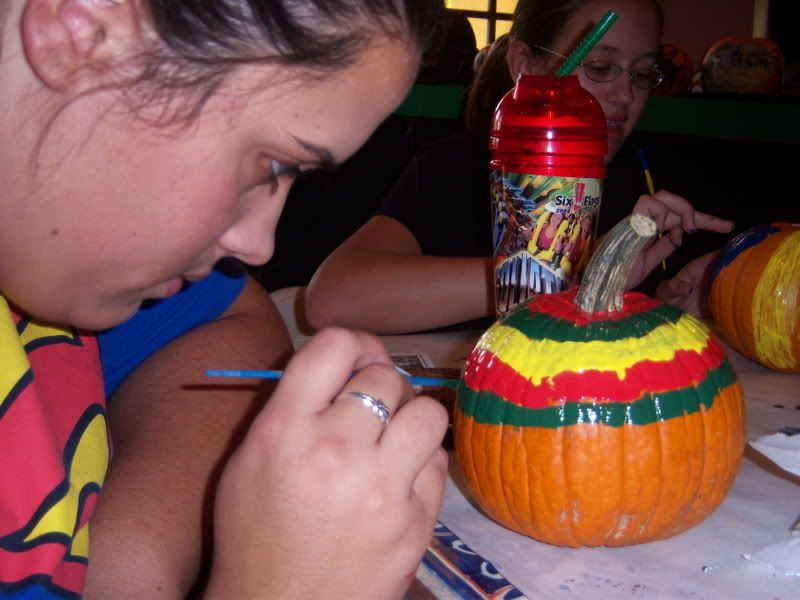 I don't play the Frugal Maternal Unit at Fright Fest. The girls feign great shock when I allow each to have her own soft drink, and I spring for extras like pumpkin and cookie painting. Rachel chose a "rasta" theme for her pumpkin. Lois - Lestat the Vampire. Hannah - a Hannah Montana theme.
Julia - a vampire with a sword in its head. (Child psychologist, anyone?) They're now gracing the fireplace mantle.
No, no, I won't save them for next year.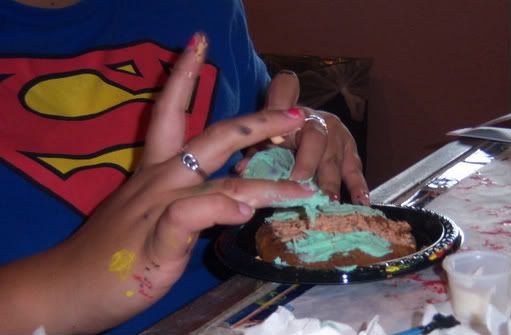 Rachel's cookie tasted a bit like paint. She's not sure why. Yes, she's a senior this year. And can vote next year. Comforted by that, are you?