I can tell we're back to normal, post-Ike. Why? Because I'm hearing, "It's not fair."

I've noticed when we have a mission as a family - when ministering to evacuees, or filling Samaritan's Purse boxes, or working in Vacation Bible School, or whatever - I don't hear "It's not fair" so often.

Julia's learned the "It's not fair" mantra from her sisters. She's grown a bit more (hooray!), so we've dug out the put-away, larger-sized clothing, and made a trip to Wal-mart for necessities. While at Wal-mart, I heard "It's not fair" when denying her a new DS game, Halloween bedroom slippers and a bag of circus peanuts.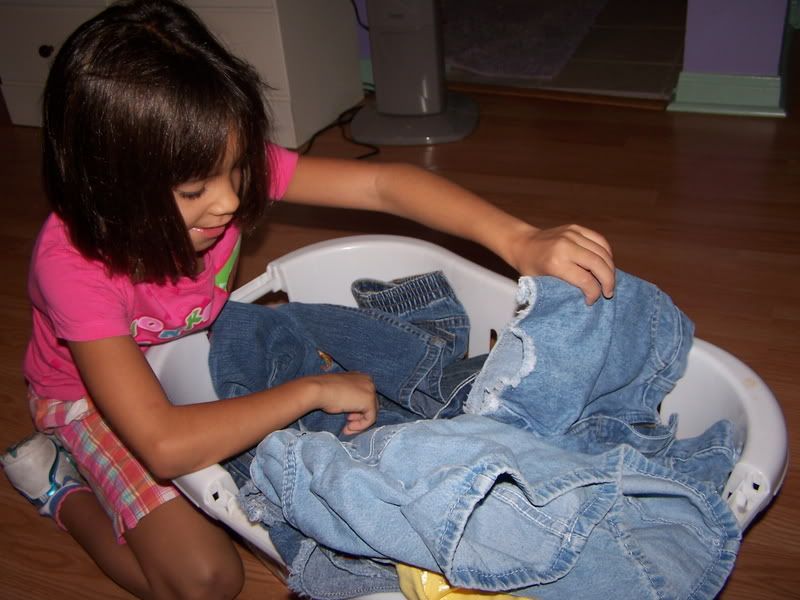 So thankful for friends with daughters who wear larger childrens clothing. There's such a size gap between Hannah and Julia - I'm not saving anything of Hannah's.



After we got home, I heard "It's not fair" from her sisters when asking them to stand at the stove and brown hamburger, take out the trash, carry in groceries and empty the dishwasher. When they dare tell Keith "it's not fair," he chants in a gravel-y voice, "Life is not fair. My dad is so mean." Then generally ladles on another chore. So he hears it less often.

These two weeks, we've had gas in our cars, air conditioning in our house, hot food on our plates and tap water in our glasses - unlike our friends and family in Houston. Not fair! There is no hole in our roof, nor dead fish rotting in our chain link fence, nor sand piled in our den, nor downed trees blocking our streets. Not fair!

When Julia says, "It's not fair" - Keith and I often exchange a quick, bemused look. No, life isn't fair. That's why she's here instead of in Children's Home #47.

Because "fairness" - while often desired - is not always something for which to be thankful.