My great niece Laura and Julia each refer to their cousins in the collective, as in, "When are the cousins going to get here?" Or, " Is that from the cousins?" Usually, they are referring to each other's nuclear families but this weekend, they had two more cousins mixed in - Josh and Miriam, my brother David's children. We congregrated at our house for fajitas, movies and way too many Bucee's kolaches.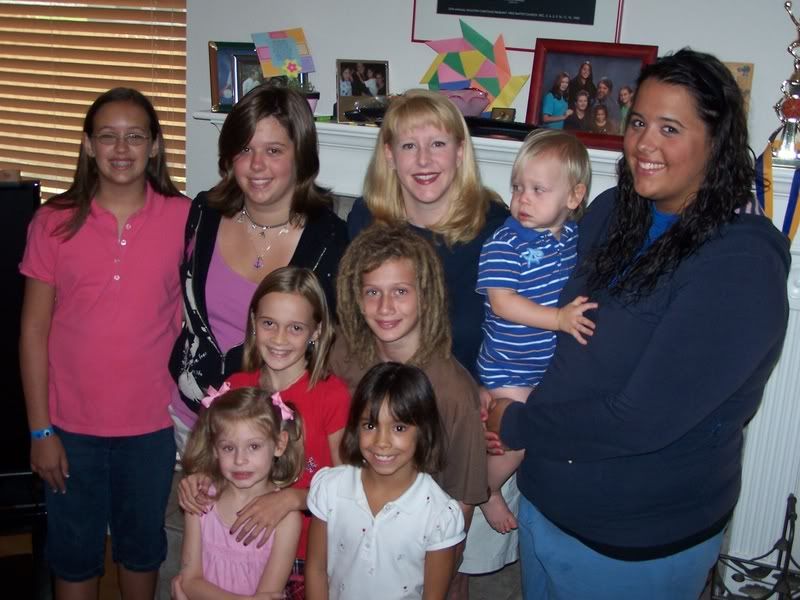 Back Row (l-r) Hannah (12) and Lois (14); Sarah; Rachel (17) holding James (18 months) Middle Row: MIriam (11) and Joshua (13) Front Row: Laura (4) and Julia (8). We rarely get to see Josh and Miriam, so the weekend was extra-special.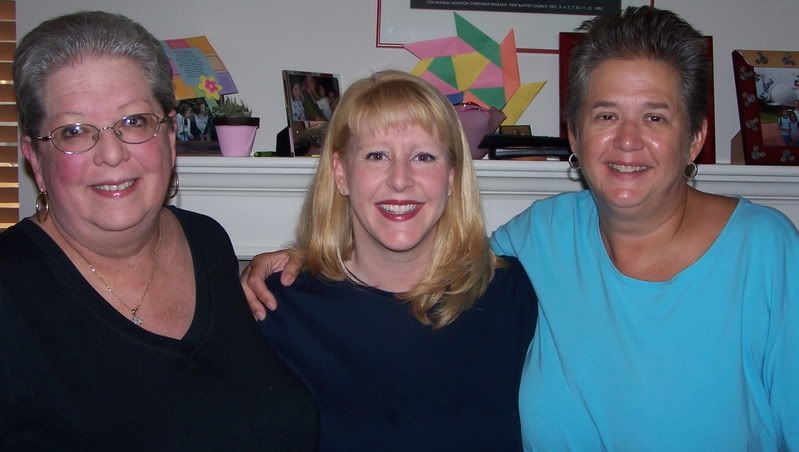 Judy, Sarah and Me - Producers of most of those good-lookin' chilluns. Our genetic mojo must be very, very strong.

I always loved being with my cousins, most of whom still live in Indiana. I ate my frist McDonalds hamburger with Kathy and Kevin. Dick slammed my still-deformed thumb in a car door as we played "Cops & Robbers." Barb got us tickets to ELO - but then darn if we didn't misread the concert date on the tickets (it was the night before.) Sue played piano at our wedding. Terry and I got so badly sunburned at Galveston that she was counted AWOL at Ft. Sam Houston. Julie snags us the deals on Vera Bradley, and nobody makes us feel more welcome than Joyce.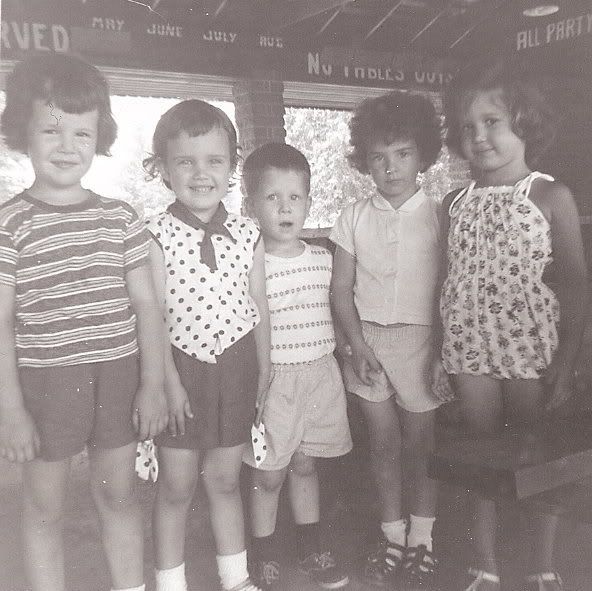 1959 - Kathy (stockbroker); Sue (music teacher); Kevin (entrepreneur); Terry (medical admin); Me (AT&T droid). Can't wait to see what this next generation does.



I love it that Sarah invites my girls to spend a week with her each summer, and that they are so eager to accept. When my little muffin James holds wiggles his arms for some Rachel smooches or Lois snuggling - I can't help but smile. When Laura and Julia start fighting, I remember Aunt Nevada whipping around from the front seat commanding, "Girls! Stop it!" At least once a month, my Hannah Marie finds something at Costco or Target she thinks her cousin Laura Marie needs for membership in "The Marie Club," which includes Aunt Judy (Marie.)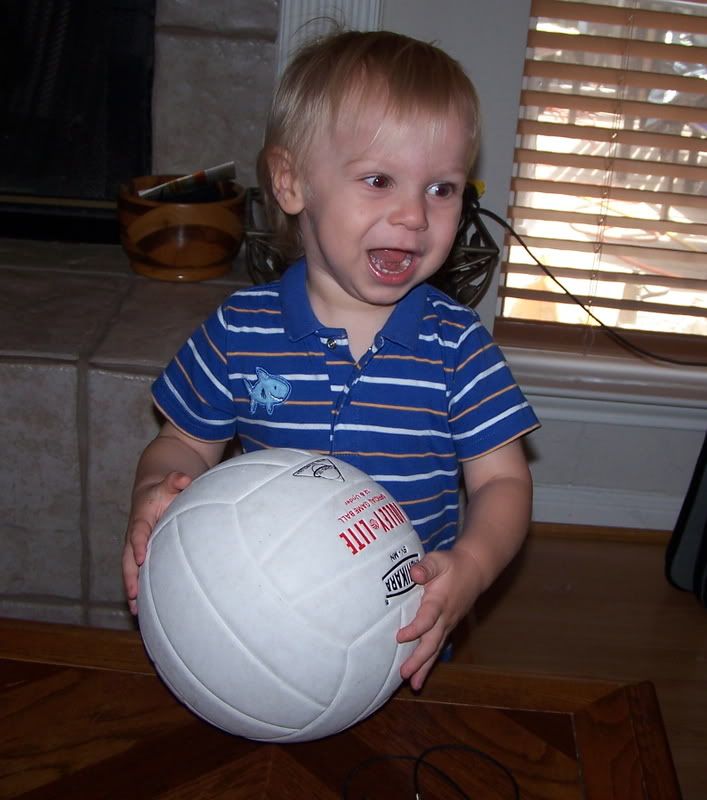 Having cousins is a ball!



Tonight, we're all split up again. - Judy's family back to Houston; Josh and Miriam on their way to their grandmother's house out-of-state.

I hope sometime soon Julia asks, "When are the cousins coming back?" My answer will be, "Whenever they want to."