My bedside book now is
The Lost: A Search for Six of Six Million,
the account of a Jewish writer's search for the final fates of six relatives fallen victim to Nazi brutality. The author can really tell a story. I'm not Jewish, lost no family in WWII and yet I am captivated by this book.
I think his gnawing desire to know the details of what happened to his family strikes a widely-vibrating chord being hummed in social networking now. Why are so many people like me enmeshed in user boards, blogs, bulletin board sites, Facebook, etc?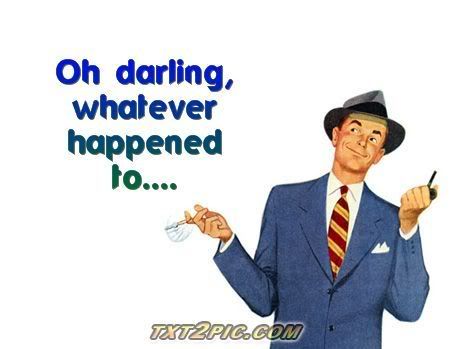 Just last week, I discovered both a long-lost first cousin and neighbor girl on Facebook. I've had no contact with either for 40+ years - yet now, I've emailed each of them and they've responded. I am particularly delighted to have heard back from my eight-years-older cousin Clyde, whom I remember as looking a lot like Judy, and having him say the childhood me was "just darling." It's been decades since my name and "darling" were used in the same paragraph.
My good friend Chris (from elementary school) showed me a letter he compiles annually for his extended family, where each household contributes a page about itself, then he emails it out. I was so impressed - and so interested reading it! - that I started a
user board for my mom's extended family
and plan to do the same thing for us later this year.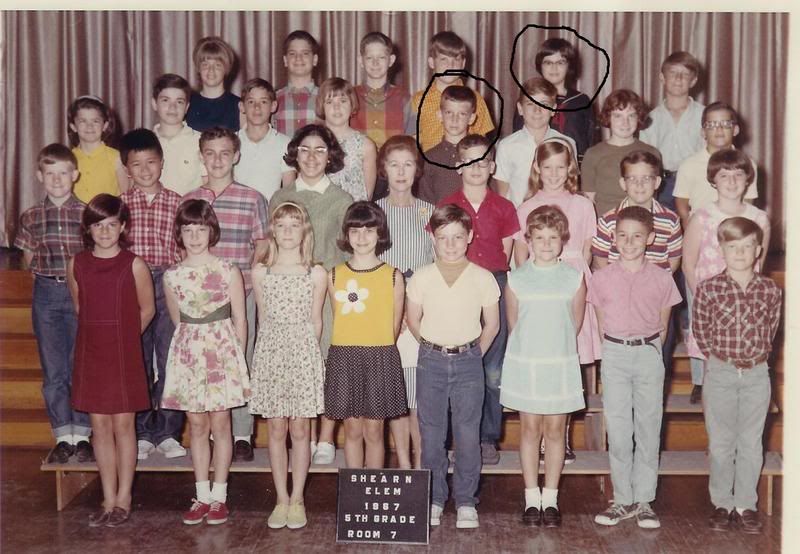 Thanks for the family letter idea, Chris. And really - I'm all over your beating me for class president. By one vote. When I'd actually worked on my campaign speech and you just winged it. Truly - all forgotten now, buddy.
But why? Why try to re-establish relationships, keep up with cousins, find old friends on Facebook or Myspace or user boards or whatever?
For me - it's because I hate losing people. I like most people, and love a lot of them. Losing contact seems like such a pale imitation of how we're supposed to live, especially with the tools we have available now. The second greatest commandment is
"Love your neighbor as yourself."
How do you do that if you don't know anything about your neighbor, whether he lived across the street 20 years ago, or is slurping Diet Coke over the cubby wall right now?
I think the desire to find what's lost in our lives is hard-wired into us. The lost sheep, the lost coin, the lost cousin, the lost friend, the lost days - we want them back. I think that's why people go to class reunions, and church anniversaries. I think that's why we sign yearbooks, and squint at photo albums. And why many of us drag out dusty boxes of mementos when the blues overshadow any living color.
I imagine one day Julia will start her quest to find what's lost to her, too. There's not much we can tell her - though every scrap of information we have and everything we've been able to surmise will be hers. She'll be googling and posting and mining with other adoptees on her own search for The Lost.
As the author I'm reading now illustrates so well - she'll eventually have to acknowledge what she's lost, however painful and time-consuming that might be.
Because then - and only then - will she be able to acknowledge what's she found.
Posted at 08:45 pm by beckyww
Wendy Laubach


March 23, 2009 08:11 AM PDT



It was a happy coincidence for me when I found that our neighborhood activist in Willowbend was your older sister Judy, whom I remembered from our junior-high years. She put me in touch with you after all that time. And somehow one or the other of us, or maybe both, had made contact again with Allison, now in Colorado. Greg and I also stumbled on an old fellow commune-dweller with whom we'd lost contact 20 years before -- I believe I ran across a book review he'd written in Amazon.com. I post reviews on Netflix under my own name, but so far no one's looked me up because of it.

Well, I guess you've inspired me to set up a Facebook account.
Leigh


March 4, 2009 06:11 AM PST



I put this book on my to-read list...thanks for the rec.

Facebook...I just can't do it. I may be missing out, but I see HOW. MUCH. TIME. my students waste on there daily and just cannot bring myself to sign up...I guess it's my own form of moral protest.
Chris Kite


March 2, 2009 06:32 AM PST



Thanks for stirring my memory with my momentous one vote victory!

Marsh Stolbun was the VP as I recall. (She's in the yellow top with a flower.) Mrs Chandler said that shawanted "Chris and Marcia to get together and ..."

Before she could finish, Rusty Scott said "kiss".

We were all embarassed, but I now regret not taking the opportunity - she's as cute as a button!
RS


February 25, 2009 04:46 PM PST



Aha! Now will you admit my glasses were pink (not blue)?
Lisa S


February 24, 2009 10:58 AM PST



wouldn't be great if our friend sharon blogged more :)
Sharon


February 24, 2009 05:54 AM PST



I spent years thinking I was "too old" for FaceBook. Now that I'm on, it's amazing how much I've found- I would be missing out on so many reunions and memories. Once my mom, father in law and aunts joined, I knew that there was no age limit for connecting with old friends. I feel like I've gotten a whole part of my life back and it just fills your heart.
andrea


February 23, 2009 11:04 PM PST



I was going to ask to borrow the book when you are done, but then I remembered that you have a whole family of avid readers and I may just be better off buying it. LOL! It sounds fascinating.
andrea


February 23, 2009 11:04 PM PST



I was going to ask to borrow the book when you are done, but then I remembered that you have a whole family of avid readers and I may just be better off buying it. LOL! It sounds fascinating.