Episode 8 of "A Man and His Pond"
When
last we left
"A Man and His Pond," Keith was introducing his koi to their new, watery home.
He's made major progress since March, including replacing the back fence, which looked like this yesterday (yawn):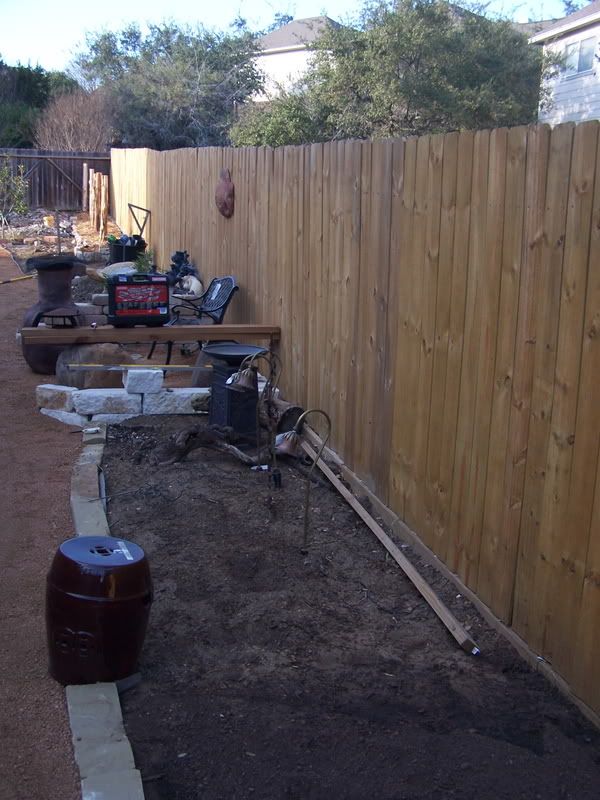 Boring!
But now today - wow! Finally! These whimsical terracotta creatures have been buried in blankets in our cedar chest for four years.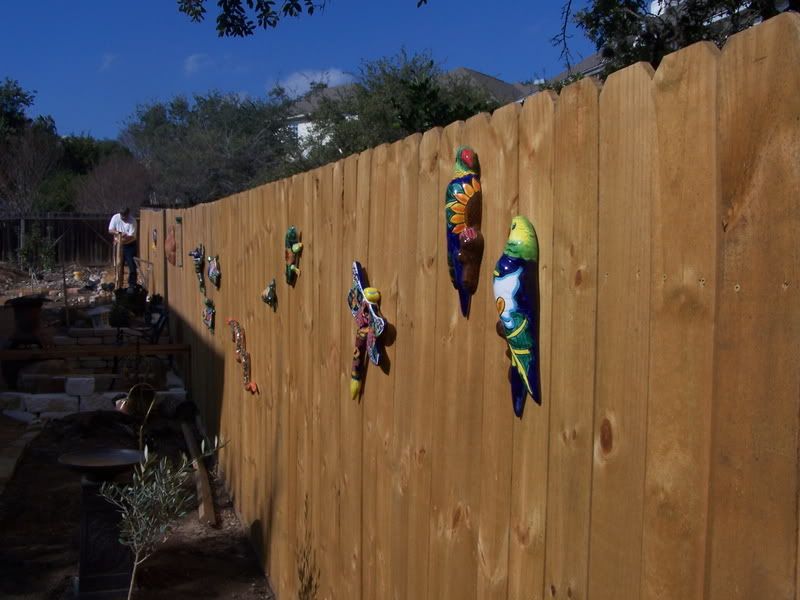 Parrots, frogs, lizards, a dragonfly, a moon and sun - and a huge snake that I personally carried across the border at Laredo, when it was still safe to go there
.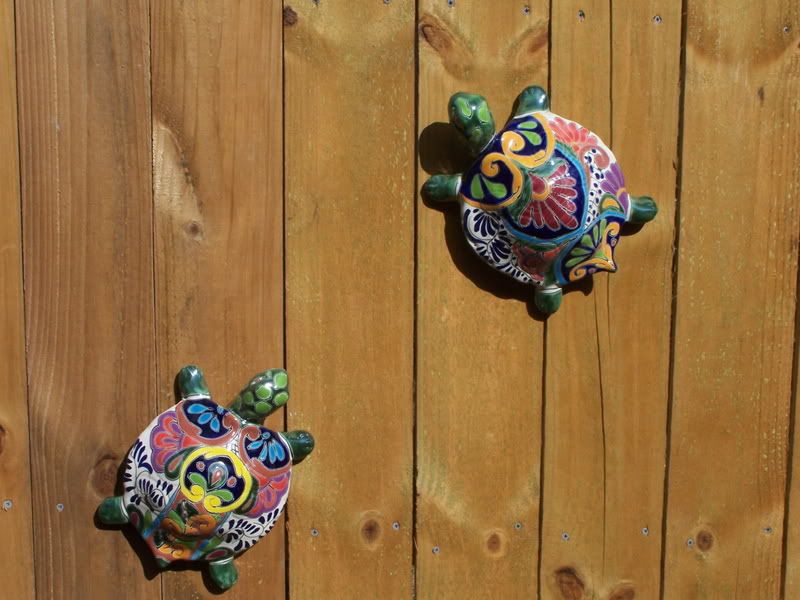 My favorites - the turtles. But watch the video. You'll see we both have a thing for turtles.
Posted at 06:27 pm by beckyww
Name


January 7, 2009 07:01 AM PST



Oh goody! A new epi of my fav reality show. ;> Looks fab!
Wendy Laubach


January 6, 2009 07:31 AM PST



Our wedding reception was in my parents' back yard. Definitely no craziness about going into debt over that wedding! It's always happiest to do the wedding you can afford, not the extravaganza that makes everyone insane.

Beautiful koi pond, especially the water plants. It's hard to believe now, but assuming it ever rains again, and given time, those herb gardens are going to be incredibly charming.
Sharon


January 5, 2009 08:25 AM PST



Looks beautiful! Get the raccoon traps ready ;-)
TurtlesRule!


January 4, 2009 10:35 AM PST



Good to see the TURTLES (and the rest of the artscape) at long last!

Tortuga Gigantua - love it!
Mary B


January 3, 2009 09:32 PM PST



Love it...both the pond AND Julia's basketball...such talent in the Woodworth family!

I must say, I am anxiously awaiting the next singing episode from the Woodworth sisters, though. ;)

Happy 2009!

Dad


January 3, 2009 09:22 PM PST



I like that idea, small (cheap) weddings by the pond.