Keith's made pulled pork twice on
his Egg
this summer, both times to the rave reviews of eager diners. It was such a hit with our
Sunday School class
- we've deemed crunching on the crispy crust a spiritual experience.
Here's how to reach the next level of Nirvana: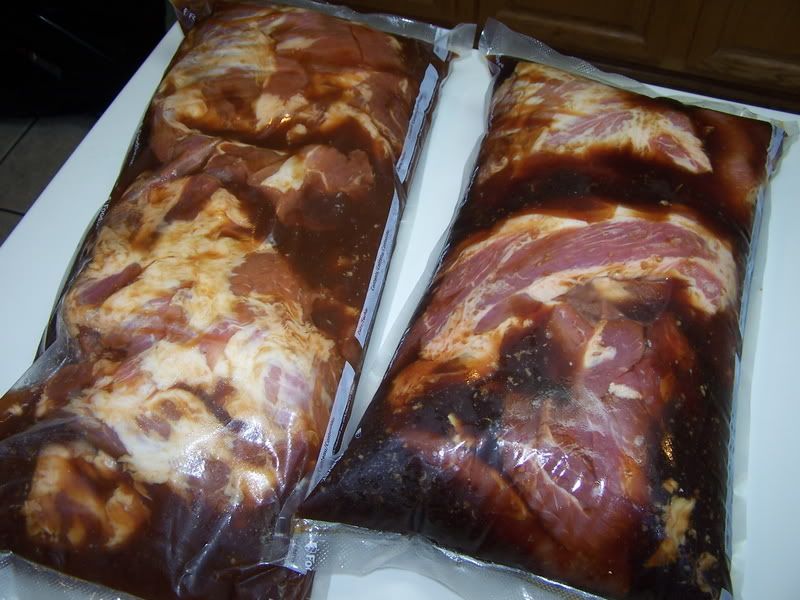 Four pork shoulders from Costco - about $53. Keith trimmed and cryo-vac'ed them in pineapple juice, t
eriyaki, ginger
and garlic for 28 hours.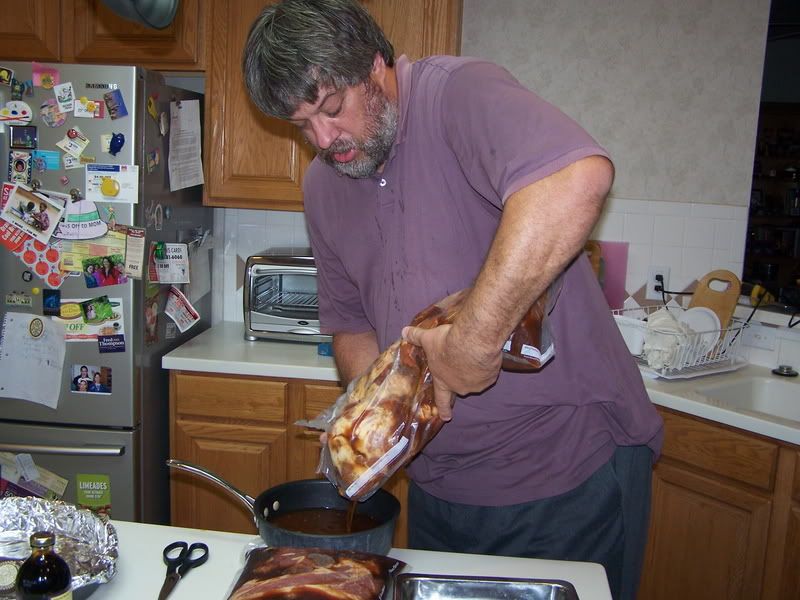 Now let's pour the pineapple juice marinate into a sauce pan, to be reduced (boiled) for meat sauce later.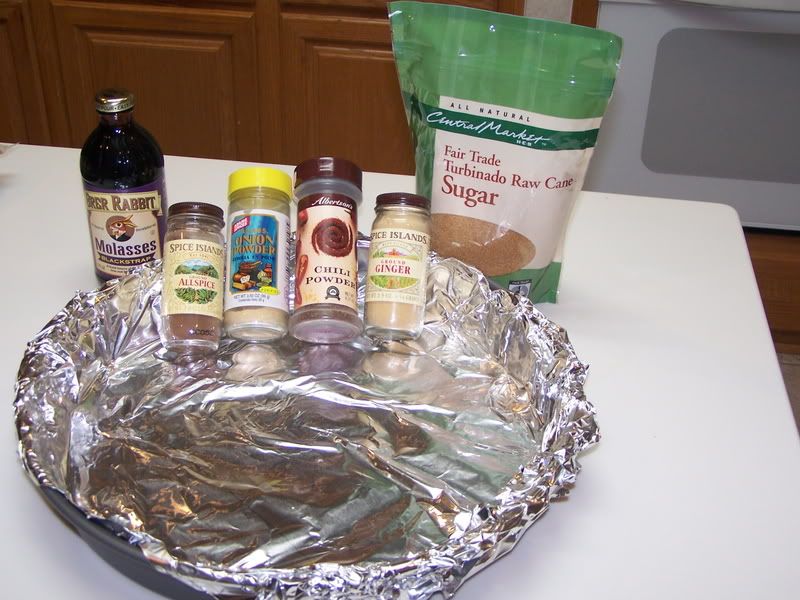 A foil-lined drip pan, to be filled with water while the meat smokes. And requisite seasonings including Allspice, Garliic Power, Chili Powder, Ginger, Turbinado sugar and Molasses. Not pictured: Kosher salt, because it took so long to find in the hurricane that is our pantry.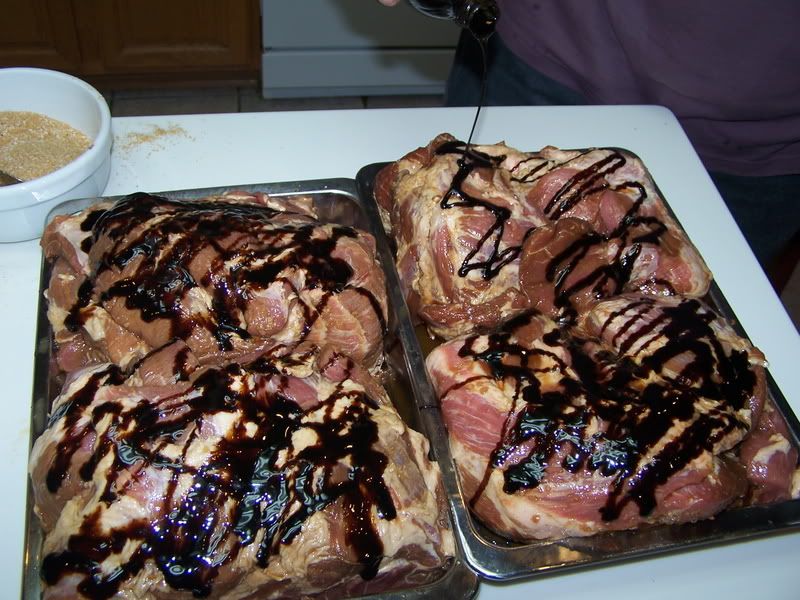 Drizzle molasses on those formerly piggly wigglies.....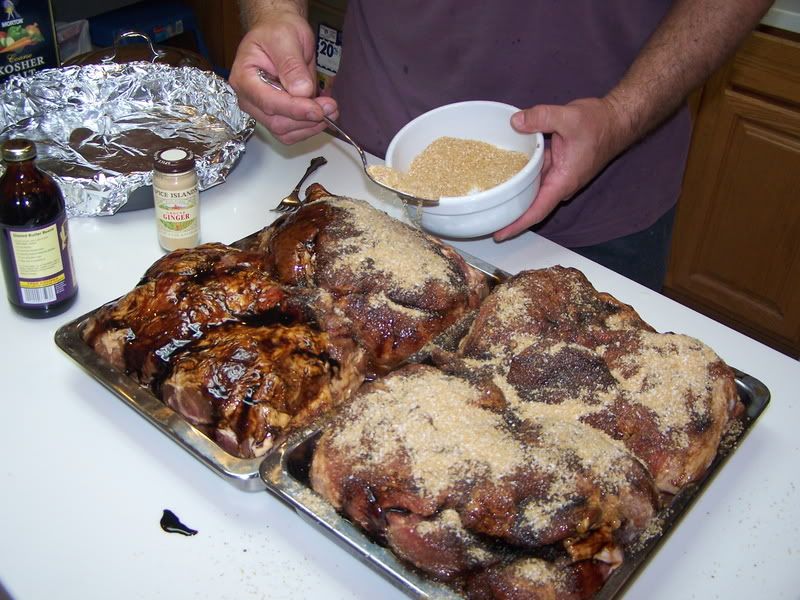 ....then cover them with the combined dry seasonings. Be generous.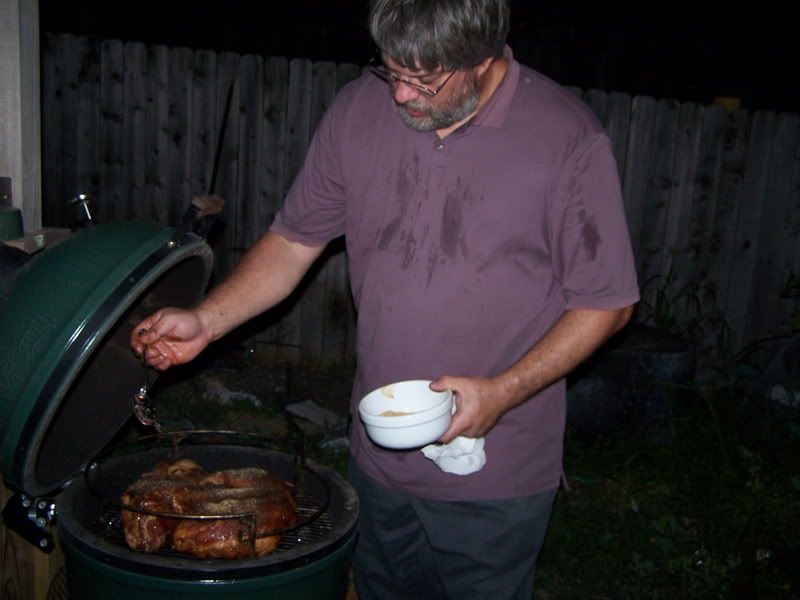 Now get them outside and
on the Egg,
which should be about 220 degrees. Put that water-filled pan under them to keep the pork moist and catch the dripping fat. And re-sprinkle with dry seasonings as necessary.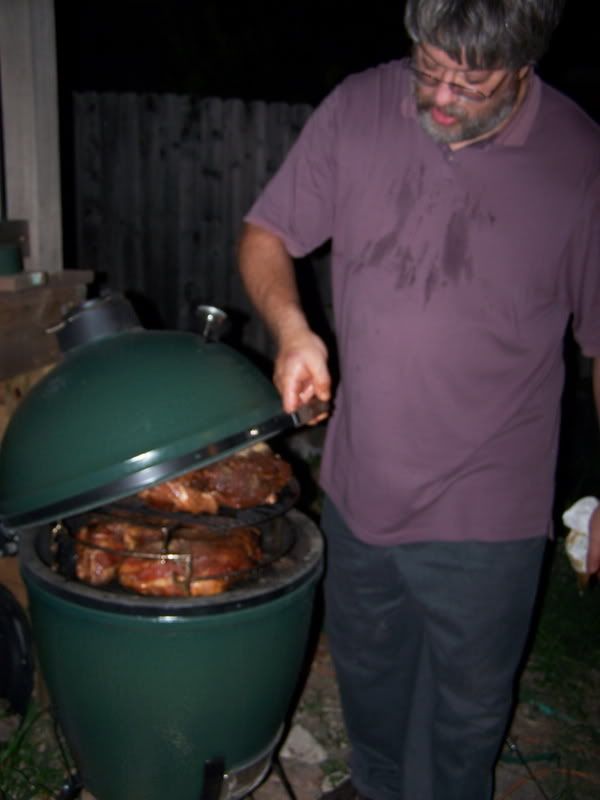 Four pork shuolders will just fit - 2@ layer. And use your own shoulder to close the top of the Egg.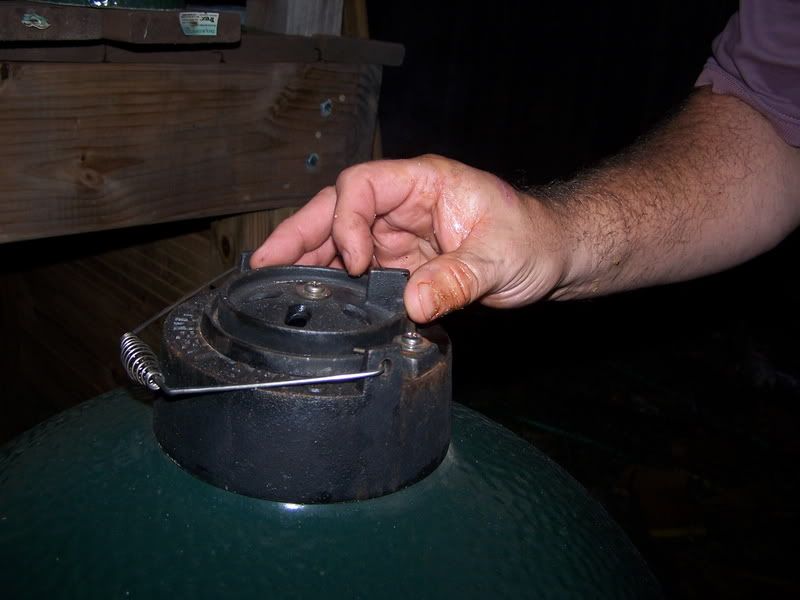 Vent that Egg - gotta have air for the slow-burning fire.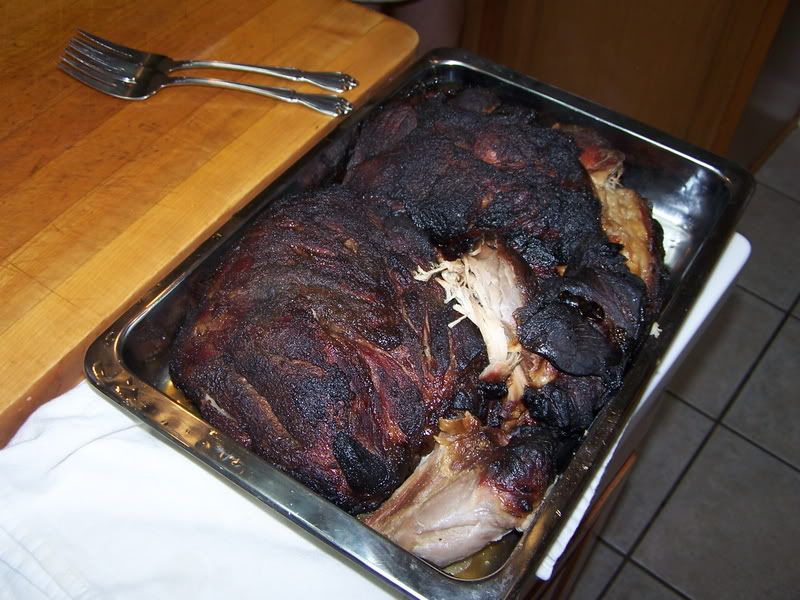 Seventeen hours later - the deliciousness that is Egg'ed pork, soon to be pulled pork with the help of elbow grease powering flashing tines. The fat has dripped out, leaving a sweet, crunchy crust hugging tender, moist meat. For extra goodness, swirl pulled pork in barbecue sauce - or better yet - the spicy marinate, now reduced into a syrupy glaze. Everybody wants a pull of that tangy crust between their teeth. Yummy!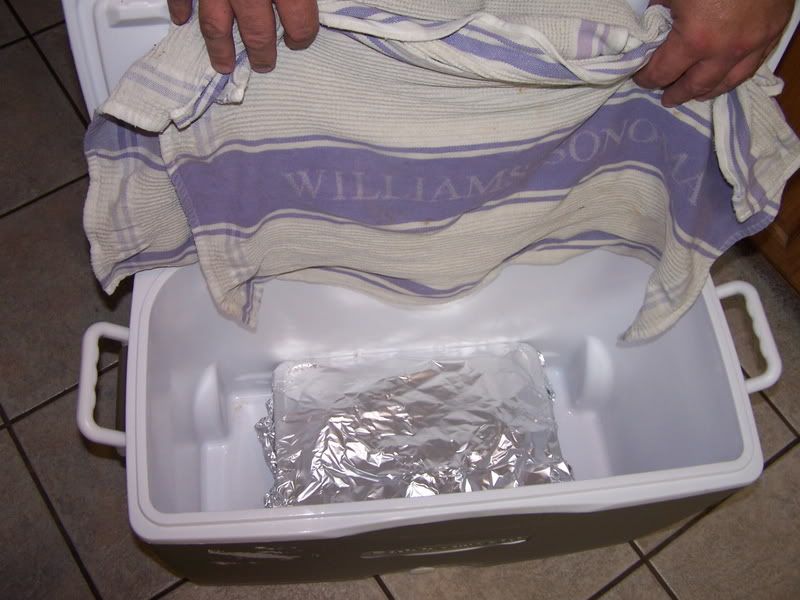 Transport in foil-wrapped pans, with layers separated by dish towels in a cooler. Assuming there's any left after everyone pulls and samples.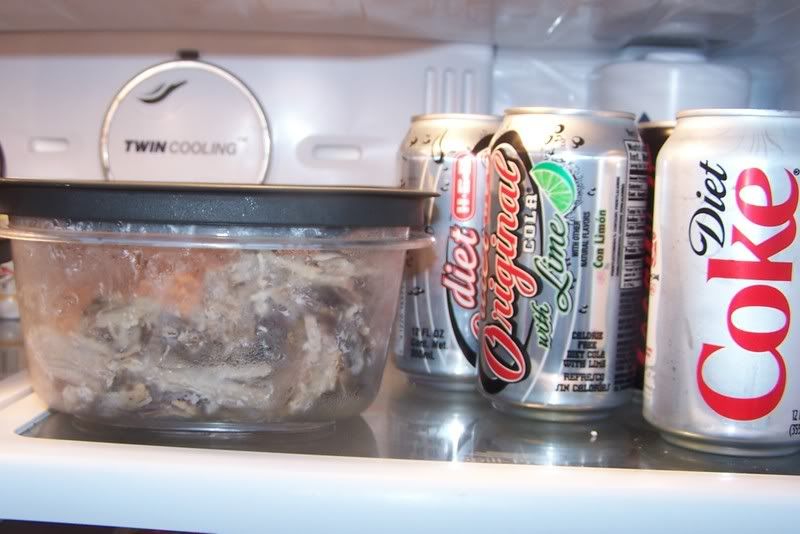 Five days later - this pitiful container holds all that remains of that porky goodness. We store it dry, and add the spicy (reduced) marinate before heating.
I'm hungry now.
Posted at 04:32 am by beckyww
Trace


August 12, 2008 06:20 PM PDT



I would like to put in an order please. Sharon just came home and said..."can you make the same pulled pork that Keith made?" I was dumb enough to reply..."sure!" That was before I saw the recipe! Impressive...and looks delicious. How much for a few servings?
andrea


August 9, 2008 10:56 PM PDT



this reminds me of sharon's sausage blog entry. gotta luv that tx bbq!
Melinda


August 8, 2008 08:07 PM PDT



You've even got me interested...in spite of a ginger allergy, complete gastrointestinal intolerance of pork, and my last BBQ ingestion requiring a hospital stay. That's saying quite a lot! It looks like Keith still LOVES his Egg...please don't show David!
lisa


August 7, 2008 06:50 AM PDT



we accept deliveries in our home between 6-8pm